The annual Hootenanny returns to Oak Canyon Ranch in Irvine on July 7th featuring Bay Area punk rockers Rancid and fest staples Reverend Horton Heat. Now in its 18th year, the Hootenanny is helping Rancid celebrate its 20thanniversary along with performances by Lucero, the Bouncing Souls, the Growlers, the Supersuckers, Lee Rocker, 3 Bad Jacks, Old Man Markley, Roger Alan Wade, Chris Shiflett & Dead Peasants, Goddamn Gallows, Seven Seconds and Sandbox Bullies.
Through the years the festival has brought together the biggest names in rockabilly and psychobilly, Americana and country, punk and even Celtic rock. Hootenanny has also hosted more than a few legendary artists including Jerry Lee Lewis, Chuck Berry and Little Richard. Other highlights have come from next-generation heroes like the late Joe Strummer, Chris Isaak, X, the Blasters, the Cramps, Stray Cats and Social Distortion.
Click here to see a photo slideshow of past Hootenanny festivals.
Click here for video + photos of Hootenanny fashion.
Hootenanny is basically a gigantic Fourth of July-style barbeque with music, lots of pin-up girls, classic cars and ice-cold Pabst Blue Ribbon to quench the thirst as temperatures soar into the 100s in the canyon.
Tickets are $39.50 for general admission, $99.50 for VIP passes and are available here.
Sullen Clothing and the Sullen Angels will also be hosting the Miss Hootenanny beauty competition and entry forms are available here.
Check out video of Rancid celebrating 20 years in the clip below.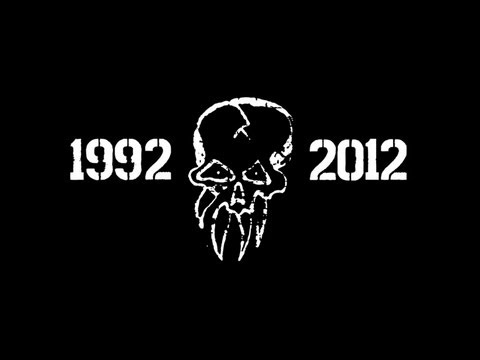 Follow the Encore Blog on Facebook at Facebook.com/encoreOC and on Twitter @encore_oc.
The latest from Encore: